The Format Festival that showcases international photography in and around Derby is always a fascinating event – not just the photographic work but also the venues which are used to host the various artists. This year new venues were on the trail, including the historical Tram Shed which had recently been renovated and is about to re-open as a late night venue. It was an amazing industrial space to see art work. Some of the highlights for me are shown below.
The Blue Skies project below was a collection of photographs of the sky, with each image being taken at each site of a German concentration camp. This was a powerful reflection on the holocaust but the collection of sky looking views gave a sense of hope. A really powerful piece.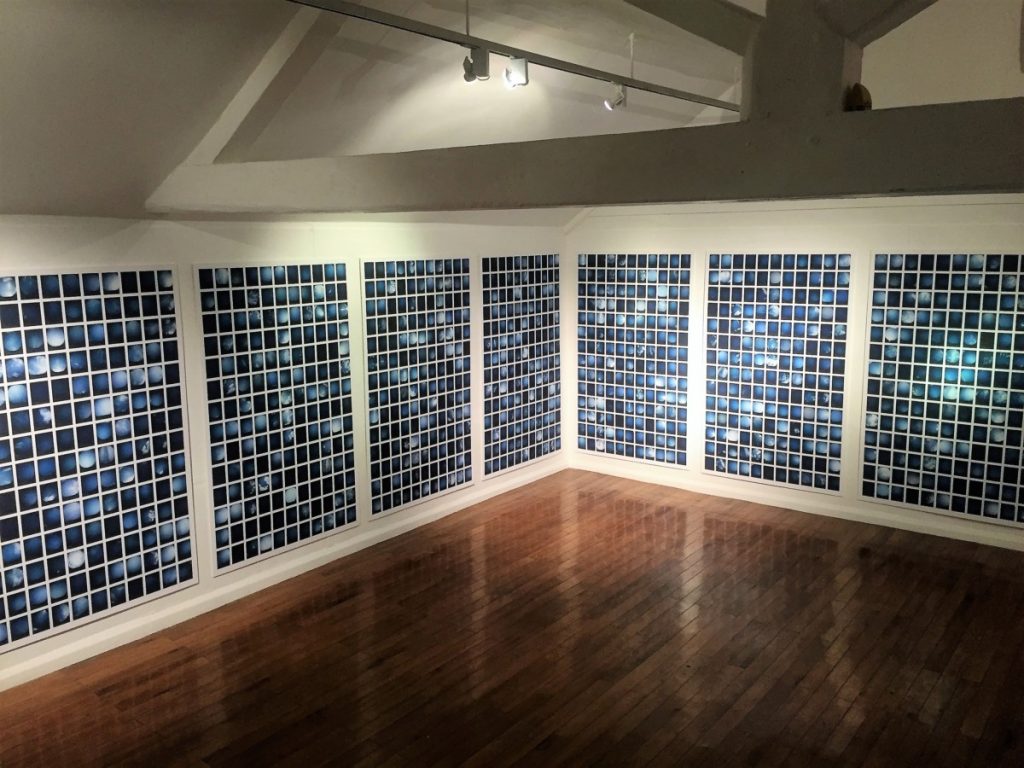 The work of photographer Sharbendu De below stood out for the cinematic quality of the colours and the almost 3D effect created in what must have been a very dark rain forest environment.
I really enjoyed the Tram Man images by Brian Griffin. Surreal, entertaining and beautifully shot in black and white. Griffin designed the head gear specially for the drivers working at the Crich Tramway Museum.
The work of Maurice Broomfield below is world famous and adorned many a glossy company brochure of the 1950s and 60s. Beautifully staged and lit, these images were taken at a time when British industry was trying to rebuild itself after the war. We see a time of rapid change when remnants of the industrial revolution were being replaced by emerging technologies.
Kensuke Koike creates huge historical photographs then cuts shapes out of them and makes 3D structures. Quite surreal and slightly disturbing but a unique idea executed very well.